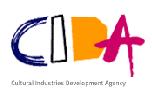 CIDA - cultural industries development agency
U Can't Touch This!
Date
Fri 3 - Sun 19 Sep 2004
Summary
OSA London's 2nd Major Architectural Intervention - 18-19 September 11.00am
Venue
Allen Gardens
Venue address
Buxton Street (Off Brick Lane)
Information on public transport and car park
Shoreditch Underground Station

London Open House Weekends' only locked away and unreachable 'Open House'
It is of vital importance to create an intact environment around us to protect ourselves from the elements and potential nemeses. We all need a framework for continuity, a starting point for confidence and (in)habit (culture); A place where we can cultivate our own affinities, articulate our dreams. The changed needs of a society due to new forms, movements and inventions are expressed in the way we live, in our homes and how we try to configure our environment. INTACT visualises and provokes discussion about these topics.
OSA London (Bernd Truempler & Karsten Huneck) in collaboration with Harald Haugues and 'freelance urbanist' Trenton Oldfield invite you to visit and engage this thoughtful architectural intervention.
It is located in east London and the World Wide Web via www.i-n-t-a-c-t.org. INTACT is in fact a redundant inner city railway signal box that looks like a typical freestanding suburban family home. The way the structure has been refurbished, renewed and designed looks directly into the deeply guarded ideology of the 'dream home'. The project's life has a number of stages that are due to elements beyond control.
Early on: Two sides of the building structure have been painted 'brilliant white', artificial geraniums, purchased online have been 'planted' in typical green window flower boxes and fixed to the window frames. A hanging basket with artificial geraniums has been installed alongside the front door. The balcony has been converted with the finest artificial long grass. A regular but colourful 'directors chair' rests alongside the cheapest BBQ on sale. The door was painted gloss black and conventional suburban ironmongery was installed. Without any supplied electricity a car battery, suitable for any small family car was installed with a light hooked up to a timer. The timer was set for 2100hrs each night; sunset.
Recently: 'The Authorities' stormed the project with the aim to make the structure inhabitable. The floor is ripped out, the windows smashed, the light removed; the BBQ and chair was stolen. The finest artificial grass was thrown on the ground, along with many of the finest artificial flowers and the front door. However many detailed interventions remain.
Next: Running alongside The Open House Weekend (September 18/19th 2004) the project will be renovated and renewed. Elements will be installed to reflect the new phase of the project's journey. OSA London & collaborators will hold an architectural event in Allen Gardens, Buxton Street E1 from 11am to sunset on this weekend. (www.i-n-t-a-c-t.org has a detailed map for directions)
Throughout: INTACT has started with five virtual dream bubbles that take a peep into potential. It is a platform for the public to reflect, discuss and express the current way we design, plan, build and the desires for the future. Ironically INTACT is locked away, up high on stilts and behind fences. It can be viewed only from a distance. It appears like an exhibited object in a museum or gallery and at night it is an illuminated landmark.
It cannot be touched. It is out of reach.
By coincidence INTACT is located in the one of Europe's most significant and influential areas of transition, historically one of Europe's poorest and most neglected boroughs. There is a current scramble over property and space, fierce competing debates around proclaimed grand visions and a number of really thoughtful projects already growing. Living in the City 2000 Competition and the most recent workshop from the AA's Housing and Urbanism Department help to illustrate how different and complex the solutions could be.
The context is ideal for INTACT, an icon, a citymark; a mirror for this time.
The installation is temporary and its journey is reliant on the general future of the site. Until INTACT is demolished INTACT is in the public domain and will undertake a range of online and site based events. Visit www.i-n-t-a-c-t.org and register your email for updates.
http://www.cida.co.uk/script/details.php?id=461