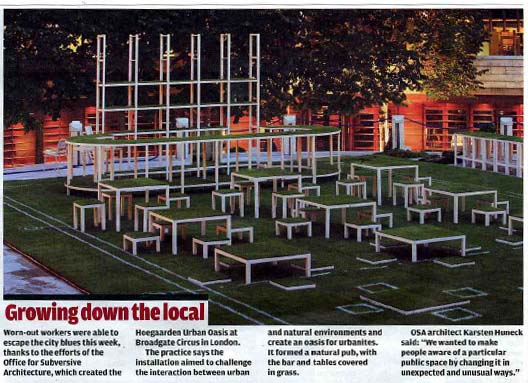 Growing down the local
29 July 2005

Worn-out workers were able to escape the city blues this week, thanks to the efforts of the Office for Subversive Architecture, which created the Hoegaarden Urban Oasis at Broadgate Circus in London.
The practice says the installation aimed to challenge the interaction between urban and natural environments and create an oasis for urbanites.
It formed a natural pub, with the bar and tables covered in grass.
OSA architect Karsten Huneck said: "We wanted to make people aware of a particular public space by changing it in unexpected and unusual ways."