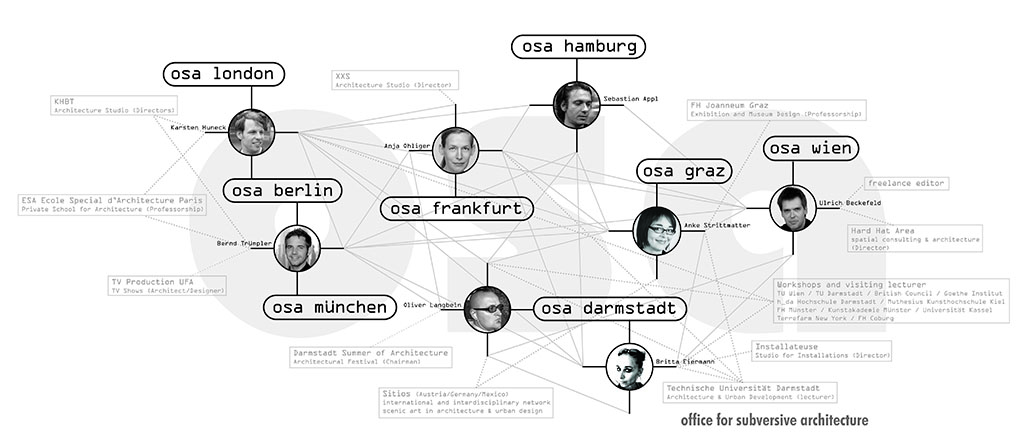 osa originated in 1995 as part a student project and begun to grow as a collective of practitioners with similar ideas on architecture and public space. Their consistent aim has been to develop an approach to reinterpret architecture in the city. Their projects cross the boundaries between art and architecture, varying from minimal or moveable installations to the construction of actual buildings.
With their projects, osa is not giving us something to simply think about, anymore than they are giving us an object. Despite their bold and often challenging nature, the projects are not critical in a cynical or merely conceptual sense. The projects of osa are generated directly as a response to site, as an attempt to enrich it through degrees of 'fictionalization'. As a result, their scale, form and ambition vary considerably.
The practice strives to set up the conditions for various 'transportations' – the literal translation of the Greek word 'metaphor'
All this highlights the openness of the practice and suggests that osa should not be seen merely as a professional office but as an attitude, encompassing both makers and consumers, inviting everyone to look at, think about and inhabit the city differently.
(excerpt from Alexandra Stara in Curating Architecture and the City, Routledge 2009)